Mana Games is a gaming café in the Haymarket's historic Creamery building where you can grab a quick bite and a great cup of coffee while you connect with other gamers. Featuring a huge library of board games, RPG manuals, and gaming accessories as well as unique and local retail items.
Bringing a love of gaming to a table near you.

701 P Street. Suite 102
Lincoln, NE 68508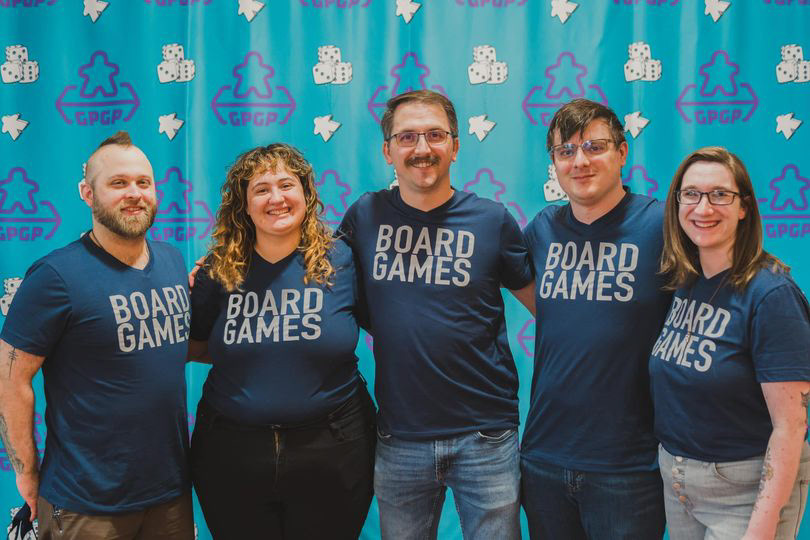 Hi! We're THE

MANA

GEMENT TEAM.
Alma and Sam are l
ongtime friends, both of us had a dream of one day opening a gaming café in Lincoln to create an inclusive space for all the different types of gamers in the community. With Alma's decade of experience managing coffee shops and Sa

m's Master's in Business, we joined forces to figure out how to make this dream come true. In 2018, we began running weekly gam

e nights at Cosmic Eye Brewing (shout out to our good friends Sam and Michelle!) including RPG campaigns with up to 25 players at once, featured learn to play events for newly-released board games, and video game tournaments.
Thanks to the 232 who backed our Kickstarter, our café is now open in the Historic Creamery Building in the Haymarket! We have a library of 1100+ board games, a menu full of freshly-prepared food and locally-sourced coffee and tea, as well as some specialty treats unique to us.
VISIT US AT:
701 P STREET SUITE 102
LINCOLN, NE 68508
Check out our Kickstarter campaign here.
Join our mailing list to stay in the loop with all our events and our campaign updates:
Thank you for joining our mailing list!
We can't wait to roll dice, paint figs, roleplay, and drink coffee with you, Lincoln.

Cheers,
Mana

 

Games